In a truly startling case, an undocumented worker who was maimed in a chainsaw accident at work was arrested and deported just before a hearing on his workers' compensation claim.
Edgar Velázquez told a reporter that he believes his employer called immigration agents to court.
One year ago, Edgar Velázquez slashed his face open with a chainsaw while working for a Warwick tree service company. The saw blade struck a fence, kicked back and sliced through his nose, left eyelid and forehead, leaving a flayed crimson channel and nearly exposed bone. Though a surgeon repaired his face, his wounds reopen and ooze, he said, and his pain lingers.

At the time, Velázquez was in the country illegally from Mexico, working for William J. Gorman Jr., owner of Billy G's Tree Care. Velázquez said Gorman hired him despite knowing of his undocumented status.
The law in Rhode Island, where Velázquez worked, seems clear.
A Rhode Island Supreme Court ruling — Villa v. Eastern Wire Products Co. — found that a person's legal status is not a bar to entitlement of compensation benefits, said attorney Stephen J. Dennis, who is representing Velázquez. The same is true in many other states.

"It is well established in tort law that you can be here illegally and still have a tort action," said Dennis. But, he said, the immigration issue "has been politicized, and people are afraid to prosecute." He added, "It seems to me that ICE [Immigration and Customs Enforcement] should not go into court and take you, when you have a legitimate workers' comp case pending."
What happened to Edgar Velázquez is particularly upsetting because it perpetuates the fears that many immigrants have — that if they are undocumented and report their work injuries, they will be deported.
Unfortunately, in this case, that proved to be true, but it is not the standard course of action in workers' compensation cases involving undocumented workers.
As another blogger who commented on this case points out, Velázquez's undocumented status shouldn't have an impact on whether he is eligible for workers' compensation for his injuries.
This is a fairly clear example of the exploitation that immigrant workers face at the hands of unscrupulous employers. They are hired with a nod and a wink and paid under the table. Safety precautions are ignored and labor laws are violated. Statutory benefits are denied. This type of exploitation is no small problem – many think it as nothing short of modern day slavery.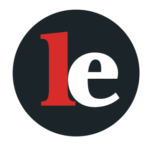 The Legal Examiner and our Affiliate Network strive to be the place you look to for news, context, and more, wherever your life intersects with the law.